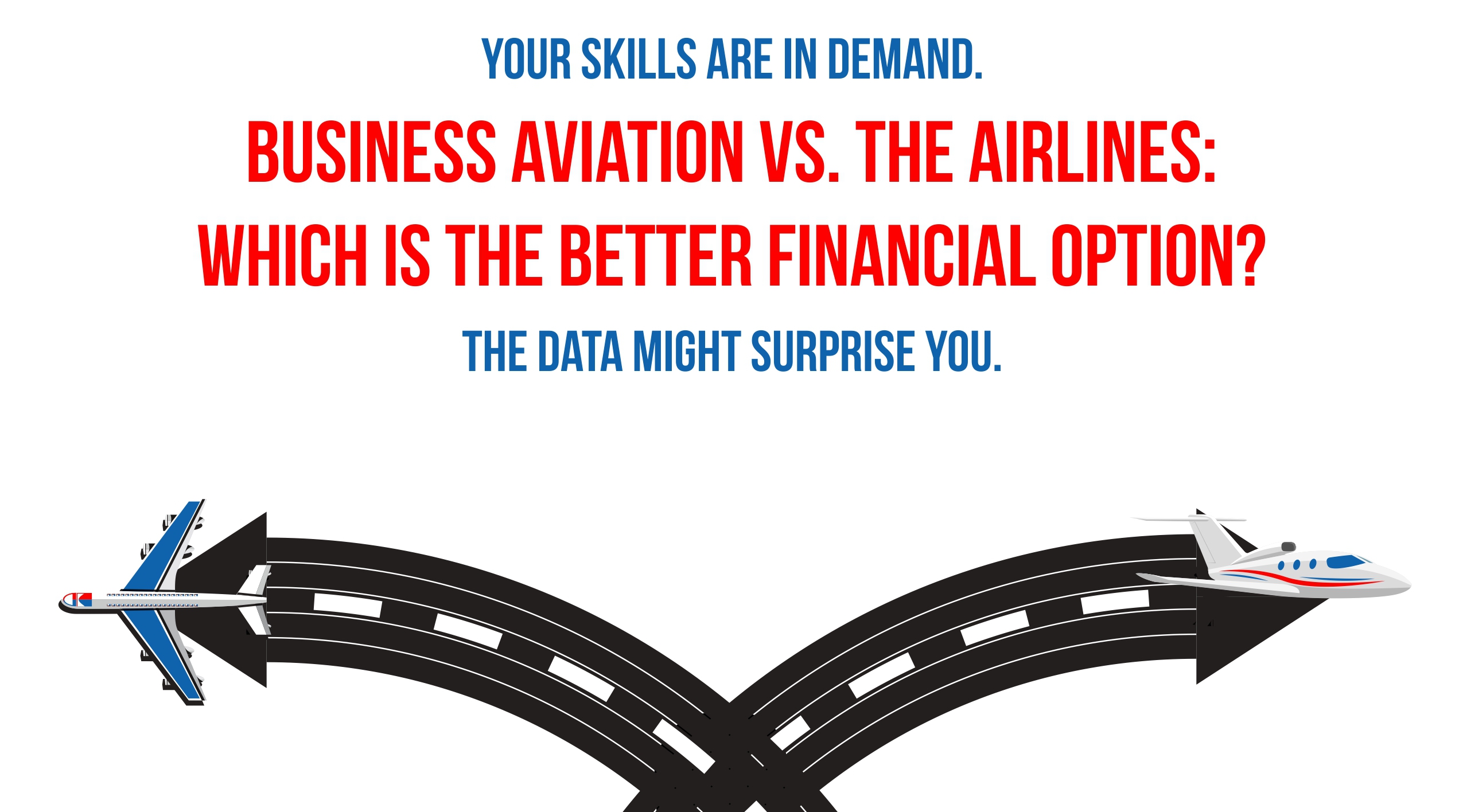 Are you considering a transition to the airlines but are unsure of the financial ramifications? We have the tools to help you chose the best option.

Your career has a finite runway length. Will your current path make the best use of that runway? We can help you decide.
We'll run your information against our proprietary database that is powered by several well-respected aviation compensation surveys and data from the US Bureau of Labor Statistics. Then, we'll compare your data versus the compensation rates of the best-paying major airlines.
You'll receive a report that depicts your compensation against business aviation levels for your position, location and aircraft. The report will also map your compensation level versus a transition to the major airlines. Finally, the report will make specific recommendations based on compensation potential over your aviation career. This information will prove invaluable in your decision making and employment negotiations.
Want to see pages from a sample report? Just request your copy here now.
Get a copy of my free whitepaper that explains the process and contains pages from a sample report.