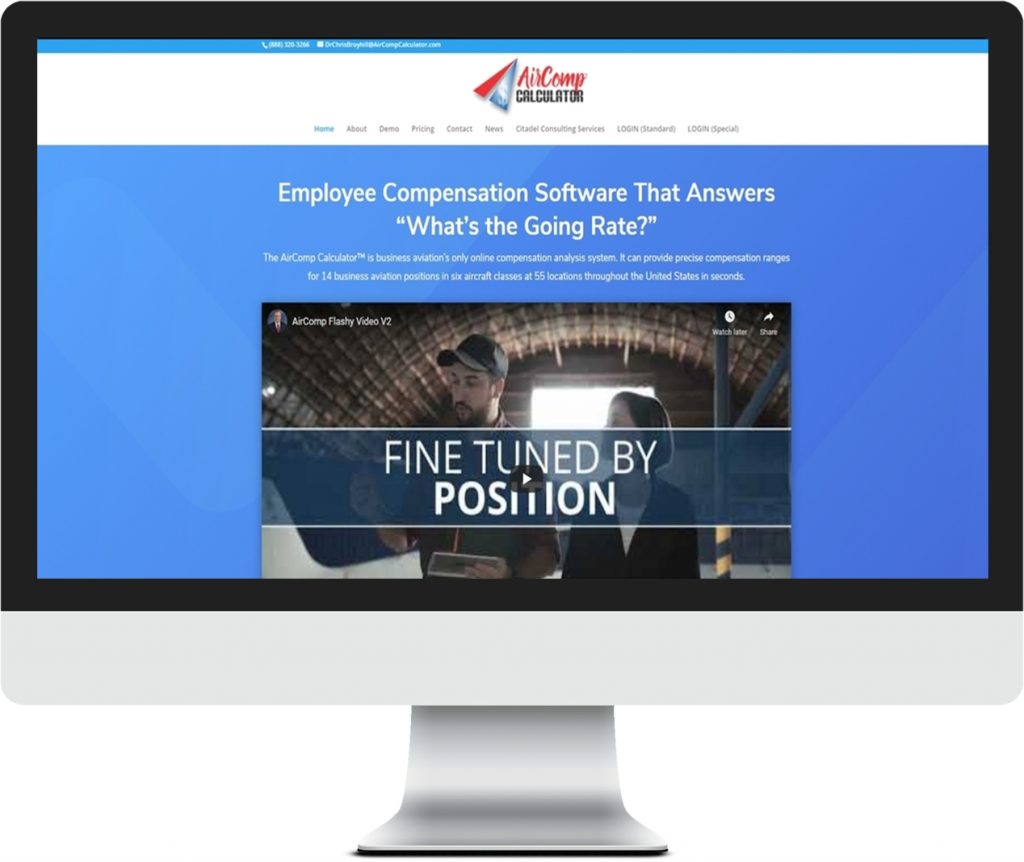 Dr. Chris Broyhill, CAM
The AirComp Calculator™ has been growing! Even as Calculator's subscriber base continues to increase in number, the Calculator itself continues to improve! Now, the website www.aircompcalculator.com contains anything and everything about The AirComp Calculator™ and the reports generated by the system are more concise and easier to understand. Additionally, we've increased the power of the site to eliminate slow response and downtime. Our goal when we established The AirComp Calculator™ was to have it available to users 24/7/365 and with the additional computational power we've installed, we've take the steps to ensure that. Additionally, The AirComp Calculator™ now covers 55 locations throughout the U.S. and additional locations can be added based on subscriber demand. Don't see a city you'd like The AirComp Calculator™ to address? Let us know and we'll include it.
The AirComp Calculator™ is business aviation's only online compensation analysis system and features an analysis methodology that is unique in the industry. Want a preview of what The AirComp Calculator™ can do? Click here and get a free copy of the latest national averages report!